PART 2
I know this is an old topic, probably not on here, but i decided to go a little further..
I wanted to put a front fog light switch in my MK1 but didn't want to use another switch location on the dash.
So i saw a posting on the OC forum, think it was from M-m, about using a MK2.5 double switch.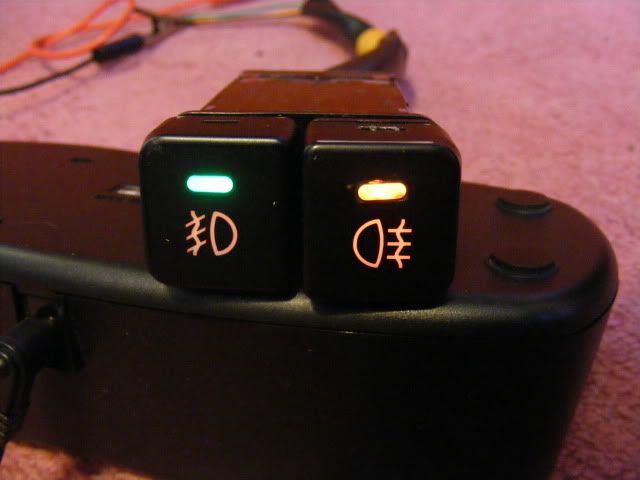 Also acquired a heated seat switch, as i wanted to butcher it for parts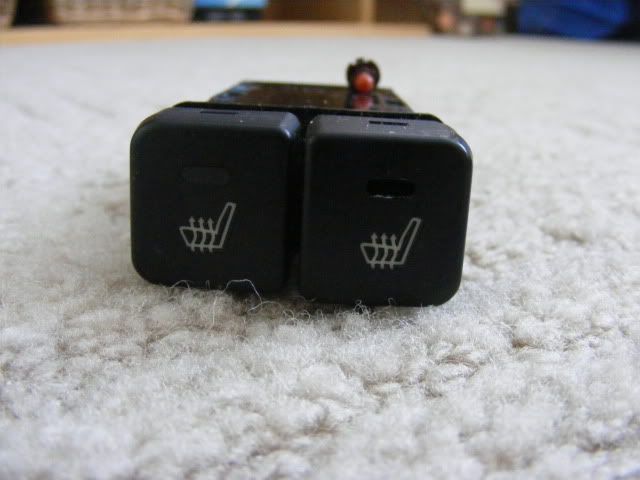 The fog light switch only has 1 lit up, i wanted to be different...
Its not wired into the car yet, as you can see from the pics, but i will try to get it done soon
Just need to finish it off and hope for some good weather
Before anybody mentions it, i know the colours are different, makes it easier to see which is on
Does anybody know what these bulbs are?? both of them would help..not in need of them yet, just to keep it mind if they blow, as one has already gone
They are out of the switch