If your dash eye ball vent droop and drop down then this is what to do to cure it.

The pictures below show where to split the two and what to do, please do not just try doing this in your hands, as a little force is needed, and I do not want to be blamed for any stitches.

Remove the eye ball vents from the dash, mark where the two sections will be taken apart with tipex or paint pen.
Press a screwdriver in the lug and push up, and work your way around until the top half separates from the base releasing the vent ball.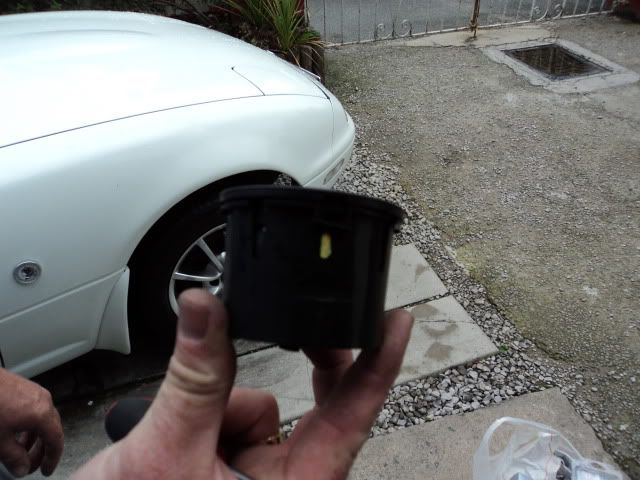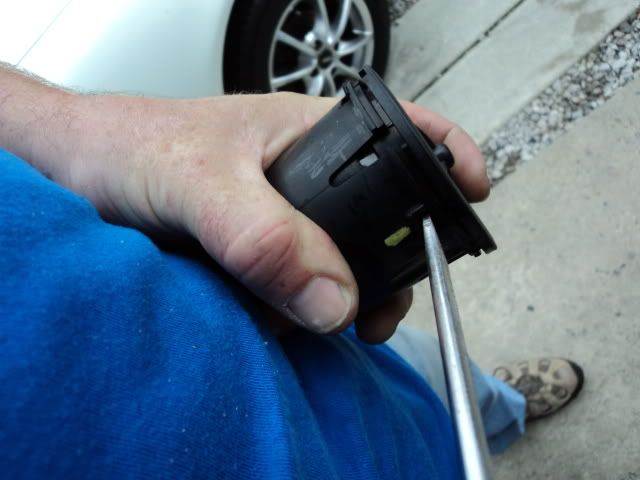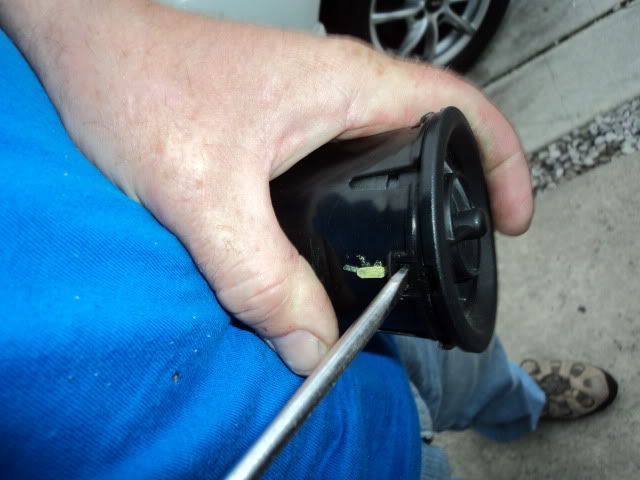 Once apart you will see the felt pads which will be smooth and full of dust and dirt. Run some luke warm water in a bowl and leave the base soaking, get a tooth brush and some soap and clean the pads to bring the pile back up. Rinse off with Luke warm water and leave them to dry.
Once dry snap everything back together again, refit to the dash, and no more loose eye ball vents.
Do not use any tape that is being shared as a fix for this as heat and tape glue will turn into just a big gooey sticky mess.
You can use the soft side of Velcro strips to fix this fault also if the OE felt pads are really past their best.