Ok now for the diff , yet again you will need the same tools ratchet and 23mm -24mm socket and the homebrew shitfiller3000
this is a mega easy job (when you squirt both bolts with wd40 the day before)
undo the bottom drain bolt on the diff 24mm should do it and let all the oil drain out then re-install the drain plug.
once you have done this its time to refill so undo the fill plug just up to the right (as in picture below) which in most diffs is a 23mm socket if not it should be a 24mm. now insert the shitfiller3000 into the fill hole and start filling (i fill diffs until the oil starts to overflow out of the fill plug and thats about spot on how much you need )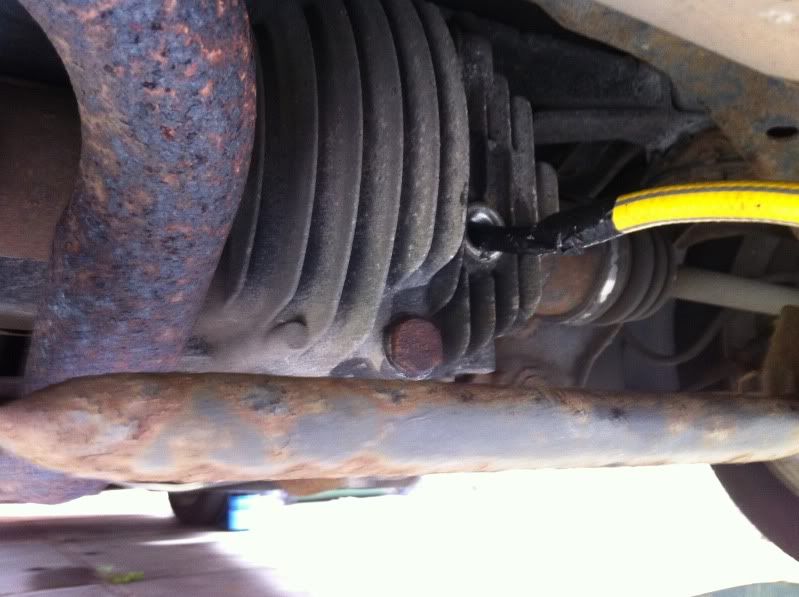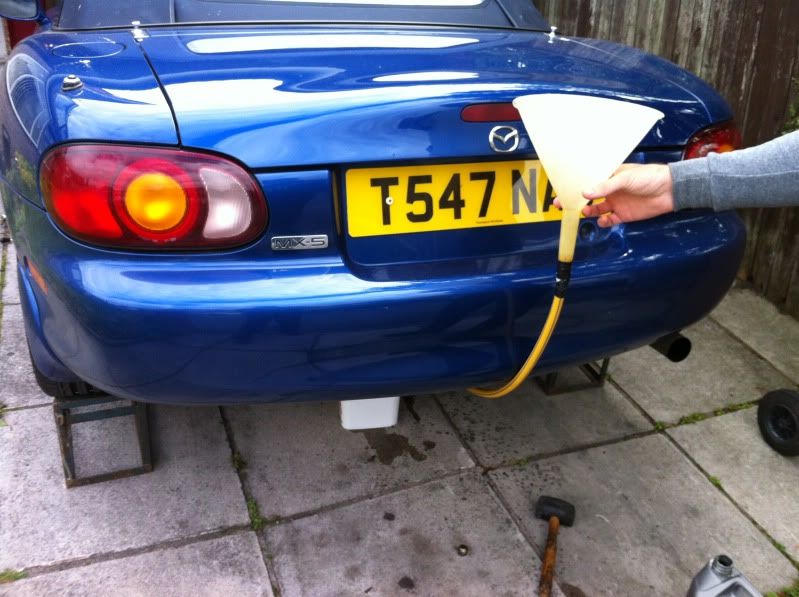 it about 2-2.5 ltrs for the gearbox and about 1ltr for the diff 75w90.
to follow is a guide on checking and replacing oil in turret but for the moment i cannot do this due to the rubber on my turret being in a very bad condition and in need of replacement.
if your gearstick to turret seal looks like this do not fill with oil , replace seal then fill or it will just seep out causing a mess on the drive :)