I've enjoyed reading this forum for a few weeks now and thought I should join and introduce myself.....and my MX5.
Moving from a modern family diesel estate has been a welcome experience and my 60 miles round trip commuting has been made a lot more colourful. I only wish I'd bought an MX5 earlier.
It's a 2003 SV-T which handled pretty badly initially. After I renewed the alignment bolts, I had it 4 wheel aligned and now it's a pleasure to drive. I've maintained all the cars I've owned, from a Triumph GT6, through a load of classic Saabs to a Jaguar XJR6 and for the enthusiast who likes to get his hands dirty, the MX5 makes the most sense.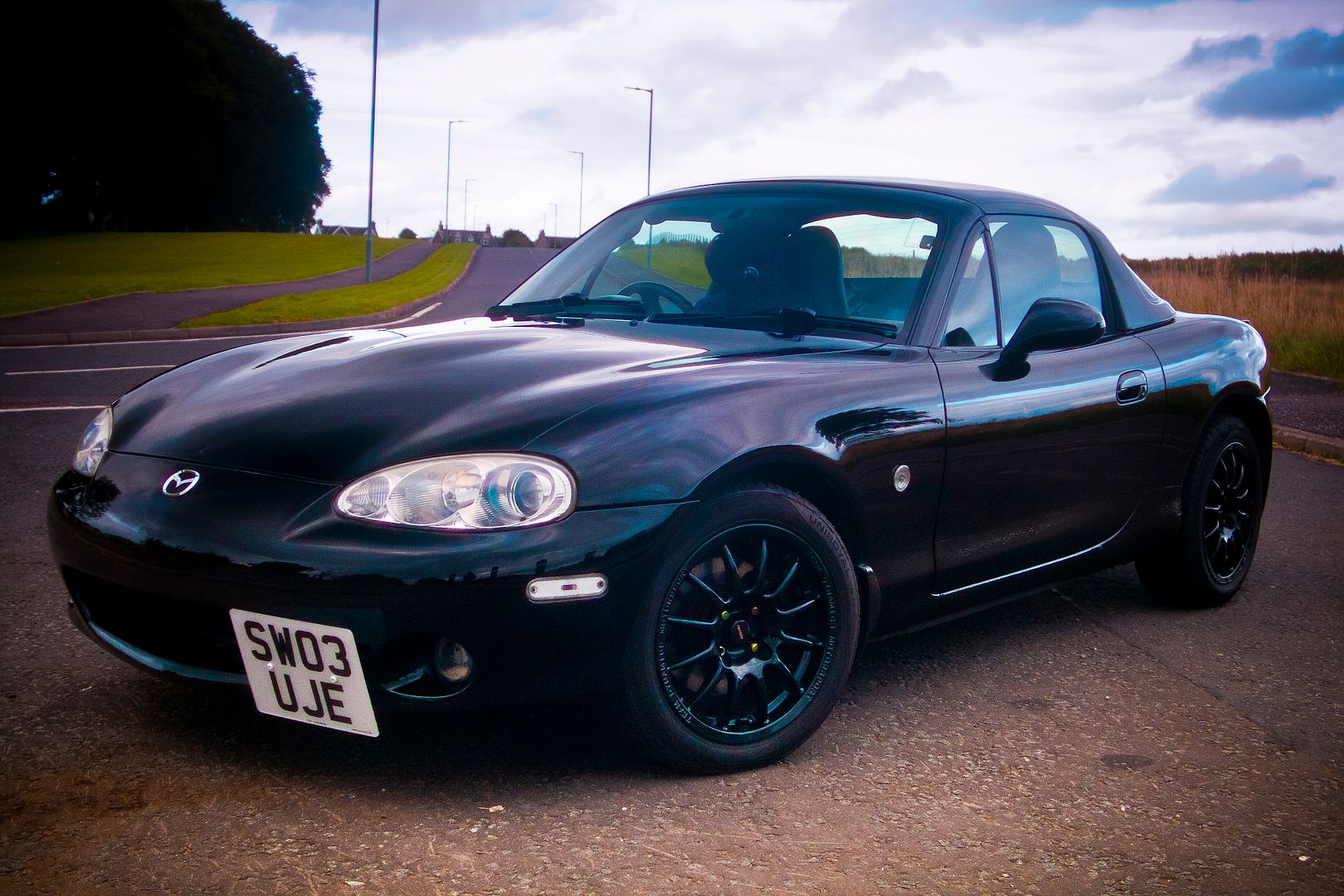 Keep up the great work here on this forum. It's really appreciated and I hope I can add some knowledge to the pages some day.