So here's Agnes's road to recovery thread.
Started off two weeks ago winning a bargain on ebay. 1990 1.6 Eunos in Classic red, for a bargain price of Ā£500 piratethumb
It had been parked up on the owners drive since June last year and despite sitting out in all weathers without any care, Galley Slave and I went to see it before bidding. We knew it was a good un. Only a four day listing, this might be to our advantage. It was and we won :) It was, luckily for me a Birthday present from Mrs H - normally a huge pain in the ar5e, but I do love her :) The car was sorn and no MOT, so had to arrange pickup on a flatbed.
Here she is arriving home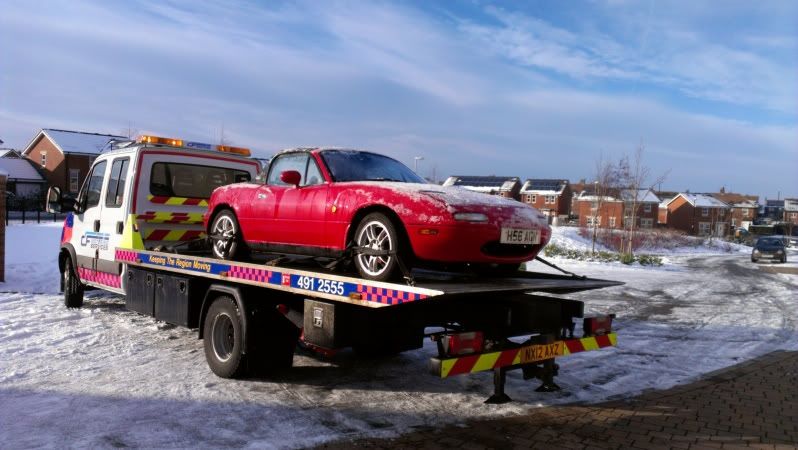 VIN plate: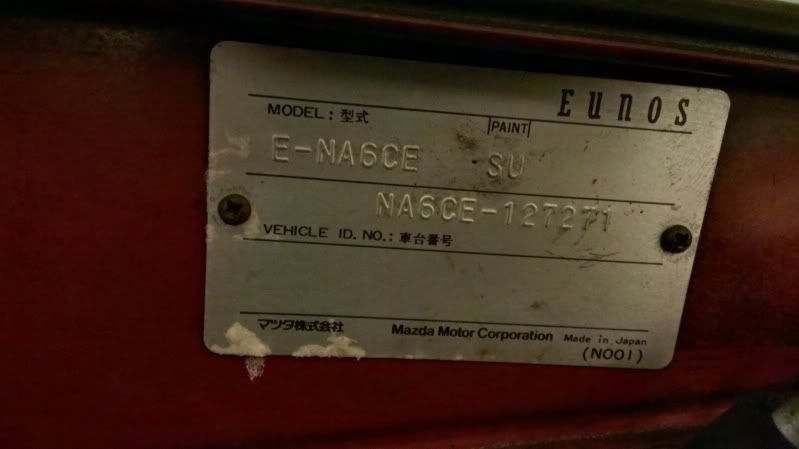 Completely covered in ice and snow.... I kicked Bob out of the cage and put Agnes in to have a long awaited dry out and defrost.
Inspection later showed the red paint was completely faded all over: But not really worried about that though..main thing she was solid.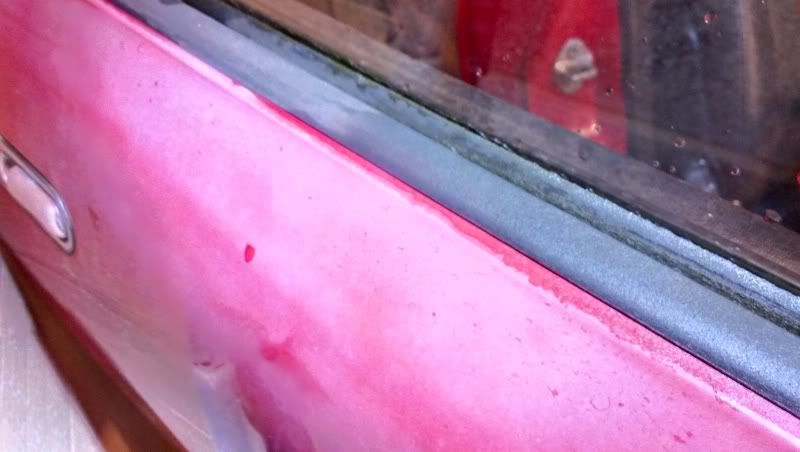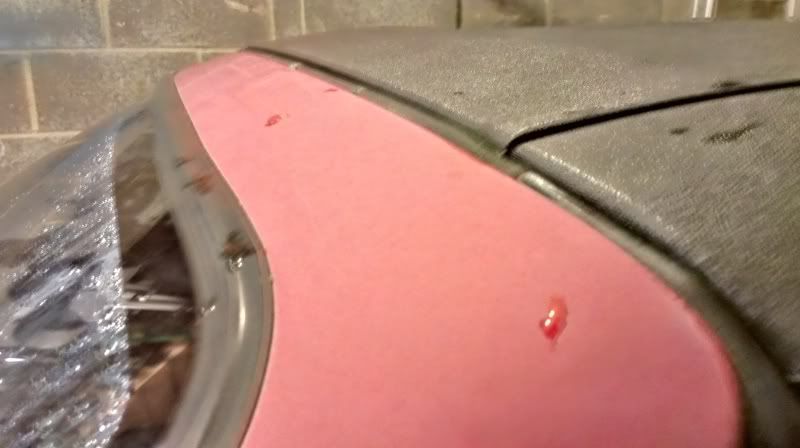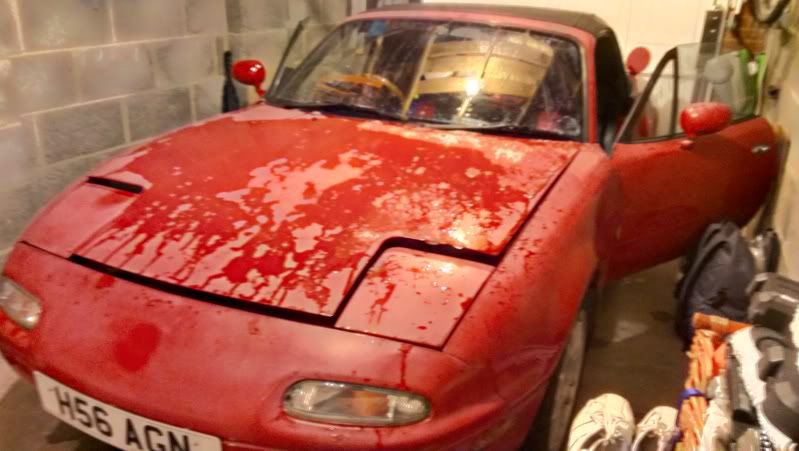 The interior we struck gold with. It had brand new custom made read and black leather interior and quilted door panels...nice. A lovely wooden Nardi wheel. Carpets were bone dry and in fantastic condition. It has red Lockwood dials, sony stereo (now given to Roddy) and the hood was in perfect condition. There was no mildew inside and the frame is in remarkably good condition.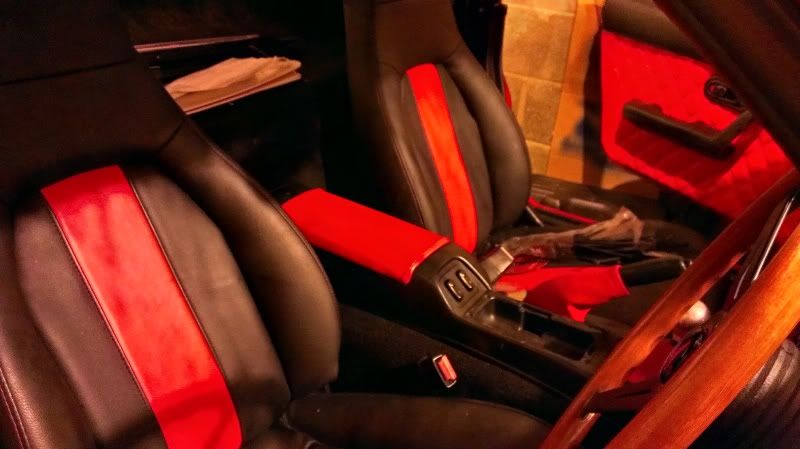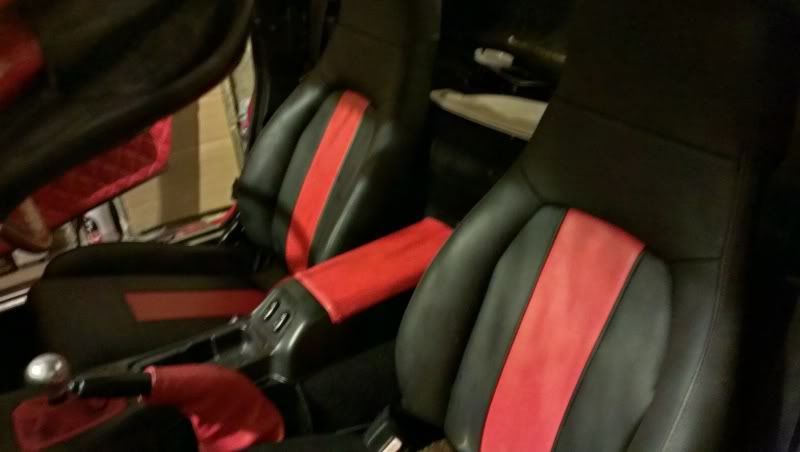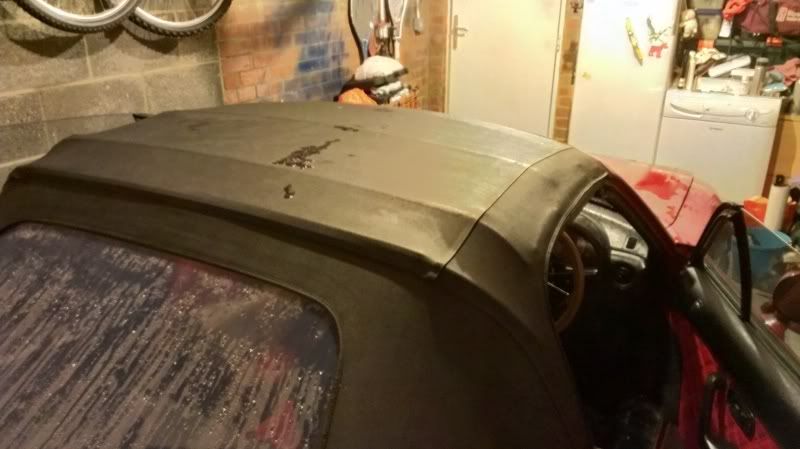 So now, we begin work. First up was a check of fluids. Perfect. But one thing bugged me..... the engine was not sitting straight:
Sought some advice from chief engineer RisingSUn and we had a plan to put it straight again. So up on stands, wheels off and loosen the engine mounts, give it a wiggle....and a jemmy and voila:
Being anal about these things, I just had to check with a spirit level :)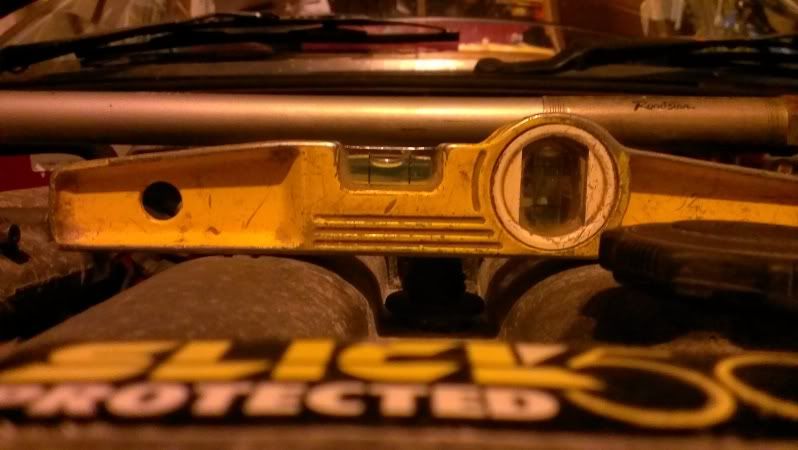 Happy now.
So, time to do some checks. Battery was flat so this got put on charge. It charged at 14.3v and when fully charged I took it off the charger and left it for 24hrs to see if it held...if it did the plates were fine. So off charge it showed 12.7v. 24 hours later it showed 12.6 and 24 hours later it showed 12.5. Battery is good then.
So, galley slave got instructions from RisingSun and as the engine had to ran for 7 months, she took off the strut brace, ht leads, plugs and dropped a little oil into each cylinder and turned the engine by hand using the crank pulley. To use her words - it was soooooo smooth. Perfect.
Time to sort wiring out.... earth lead on the PPF had broken so, in step the Buccaneers (again - top lads they are) and a new earth terminal was shipped up. Fixed this and checked all connections. At the same time I moved the fog light wiring to the O/S reversing lamp and fitted a bright red bulb.... tested - perfecto :)
Now that we had done all the checks....it was time to fire Agnes up for the very first time. Trepidation and a obviously scared, we decided to go for it. Having had help from the buccaneers, it was time to call them for a live feed...so got RS on the phone. Galley Slave had the honour of turning the key...position one.....postition two...RS and I holding our breath...then galley slave did it....
Barely even turned the key and Agnes fired into life.....and sat there just running so sweetly. A little tappety to be expected...I whooped and hollared like a red neck.
She lives!
SO tonight was fettling night again. Time to get the whole car in the air....
Decided on tackling the arches, wishbones etc. Surface rust on the wishbones, but this just flaked off revealing lovely shiny rust free metal underneath...excellent:
I broke some screws - rusty taking the liner and mudflap off...loads of crud in the front arches:
Now the sills looked good from the outside, and seeing this scared me...but it was absolutely solid, rust free metal in the whole arch and in the bit in front of the door - perfect condition: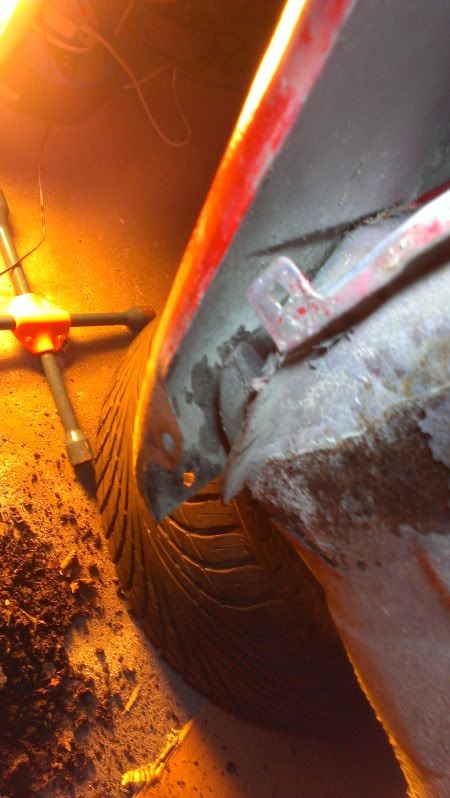 There was a little rust where some of the stone chip had come off...but that was mild and I will be doing the whole arch again anyway, but the main thing is the wing/sills are perfect: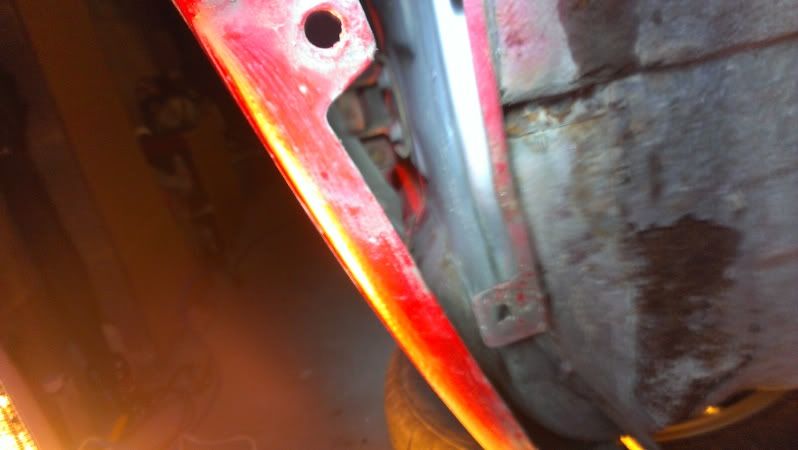 Now Iw as very fortunate with this car because it had had fitted some lovely 15" wheels last year and brad new coilovers: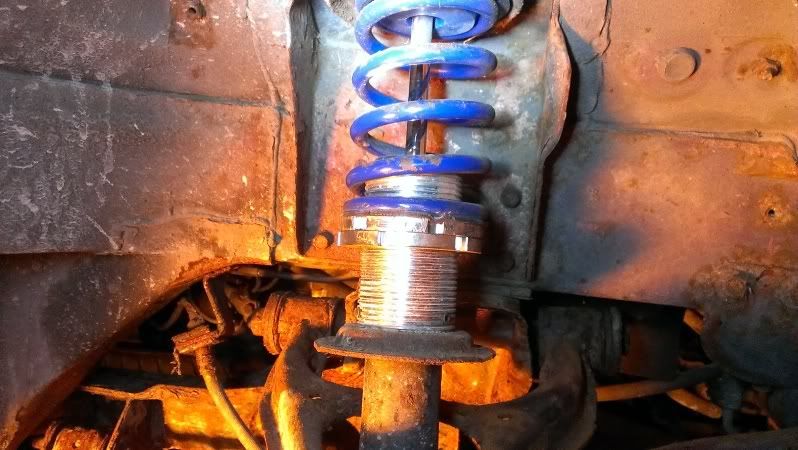 SO there we are for now.
A quick breakdown of things to do - mainly to get it ready for MOT:
All arch areas and suspension arms, subframes - clean up, protect and paint.
The odd bleb on the outside of the front arches and a scratch to attend to on each door.
Cut back all paint and polish
Service - full including diff and gearbox oils and turret and all linkages.
Clean up the brake discs (again brand new), calipers to paint. Pads are brand new all round too and the drop links are all brand new.
Replace the front track rod arms
That gets it MOT ready and on the road hopefully. When that is done, I'll be doing some work on the inside - going retro/vintage:
This is secret for now..... I will update when I do this.
So there we have it - Agnes... I love her and it is such a joy to work on and fettle...so rewarding :)
Over and out for now....with updates to follow.