Sunday 30th September 2012
Well the last round is a double header on the same day so No tent was required so we missed out on the evening fun of shivering competitions and beer chugging.
But that did mean I was on the road at 05.00 just to make sure I got to Mallory Park on time as loast year ther was road closures and I made it with about 45 minutes to spare and since the diet and the cycling have taken a leave of absence I'm not upto to running across the paddock to sign on.
On arrival the same old cheery faces slowly appeared and the usual banter started, and it was a good opertunity to meet some of the new drivers and try and size them up…especialy Amy !!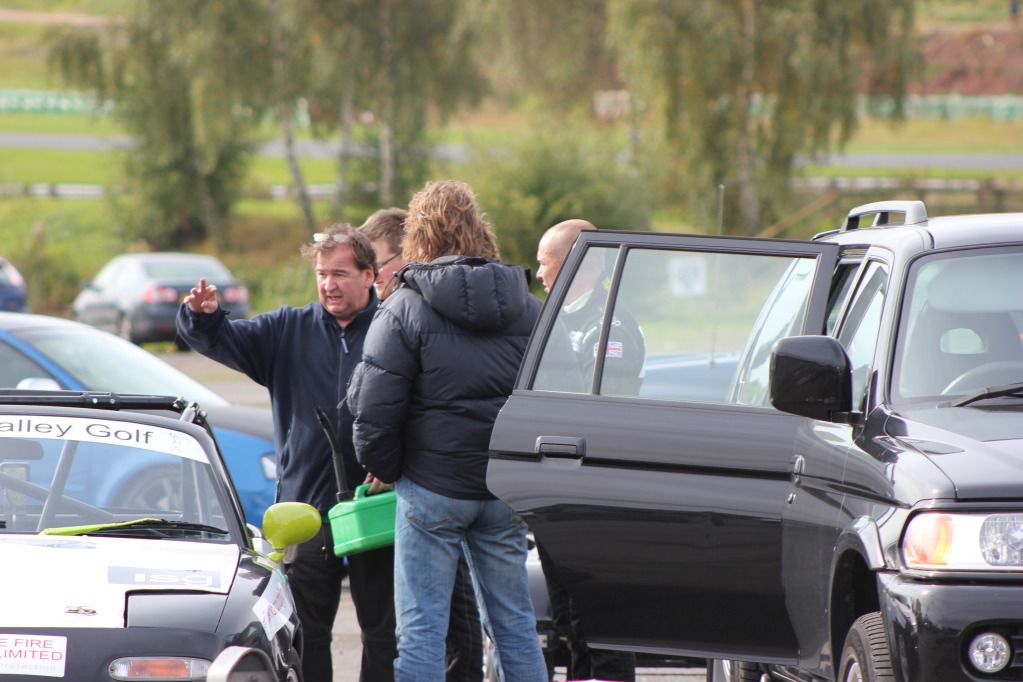 Can you see a theme here!
We got the cars ready and we all passed scruiteneering and then it was ready for qualifying.. On such a short circuit the 22 car grid did make things a little tight and there were several very close groups and the times showed that only 5 seconds covered 1st to 20th and that this was going to be very close racing.
Overtaking was going to come down to late braking or going around the outside of Gerrards and the Mk1 were putting times in very similar to the heavier Mk3's so this was going to be close. And this was qualify showed with many people trying to judge the other drivers styles and speed and I managed a 58.10 (1.04 last year) putting me in 15th place on the grid.
RACE 1
Green flag lap and then around to the grid for final formation. The 30 and 5 second boards are shown then the lights go RED…….
http://www.youtube.com/watch?v=Br0eFJTlFm4
I had a good start again but the other drivers are on to me and are shutting the gap early and once it bogged down into a balls out fight I started to loose time as I am probably to cautious about hitting anyone but I still got a nudged in a few places.
The 13th position was disappointing but every lap was under the minute mark and was very exciting to be in the thick of it.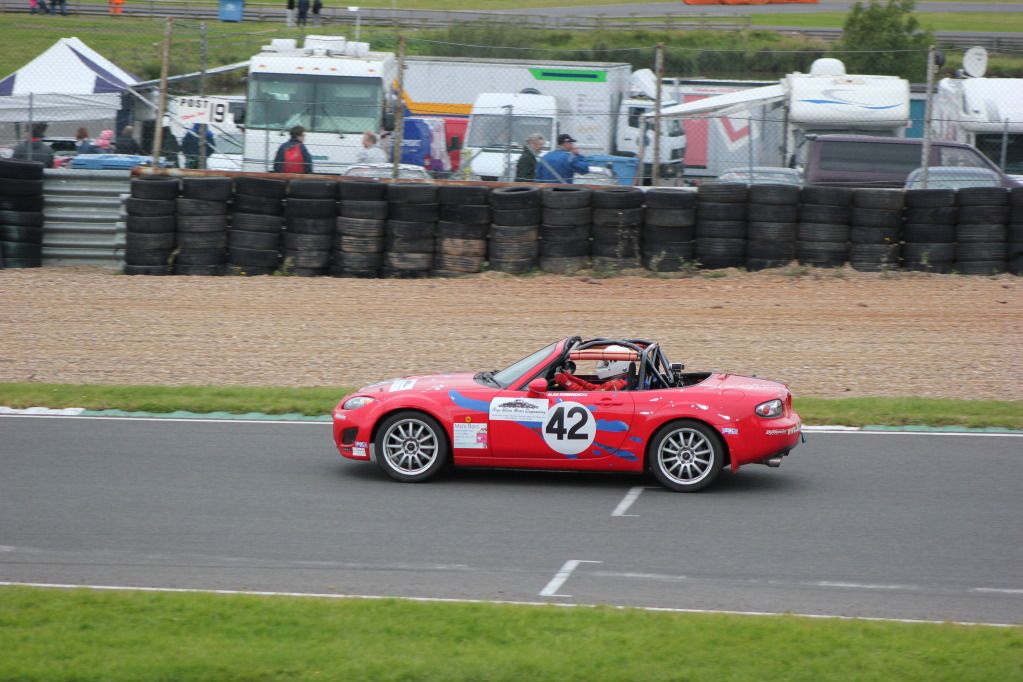 RACE 2
A lot of wheel slip was NOT what I needed here and Amy snuck in front as we exited Gerrards. She then showed a lot of experience in making her car fit the whole track as a host of drivers tried to find a way past
Even when the front runners were being Blue flagged past no one in this 6 car tustle wanted to give an edge if you eased a little to let them past some else would take advantage.This made for some tight 3 across racing and brave moves towards the Hairpin…
http://www.youtube.com/watch?v=UKpGWz1cJAk
Well done to P Roddison and M Theaker for there overall 1st place in the (championship).
At a guess I don't think its going to be so easy next year, now all the new drivers have settled into the rank and file and heres to see who takes the plunge next year.
Its been 19 months since I started this Blog and now I think its time to do something different.
A lots happened from the nervous ,enthusiastic start with more luck than judgement, Ive found on a good day I can just about mix it with the middle of the pack and Just missed out on a Podium finish at Anglesey (4th) and a 5th place overall this year .
Thanks to everyone whos been interested and the few who have been inpired by the Lucky Racing Pants…which has made me googles No1 image. I will be still racing next year but also want to do other stuff…that Nurburgring track day still alludes me…ooohh and Spa and maybe some hill climbing……..etc …etc
Thank you to
Mrs Ma's Bars
Bryn Hilton Motors
The BlackLights (no money but cool tunes)
Paul + Jon for keeping the Max5 spirit where it should be
And all the drivers who have made "taking FUN seriously" a pleasure and a challenge in equal measure.
Alan