Details

Category: MK1 - NA
Published on Tuesday, 03 January 2012 10:33
Written by mazda-mender
Hits: 3095
I have had a lot of owners asking about this,so they can fit a KG works mirror?
But this one came around because the wrong windscreen had been fitted ,so using a standard mirror with all the bits.

First off you will need to remove the interior light, which you can re-route to the early type dash ones(another thread)
With a small screw driver, pop the lense from the body...
Unscrew the two phillip head screws that hold the interior body to the windscreen frame...keep these screws safe as you will need to reuse them again....

Next you will need to pop the trim away from windscreen surround to get to the interior light plug to unplug it and remove....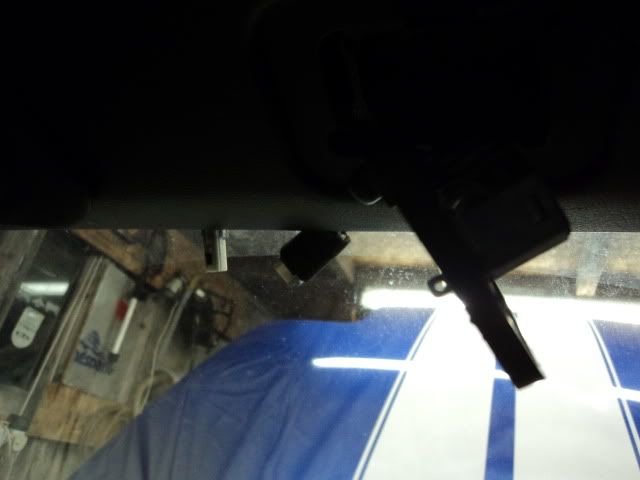 The difference between the early and late screws the top two are the self tappers from the interior light, which we will need to reuse, the bottom two are the threaded ones from the early mirror, which we do not need....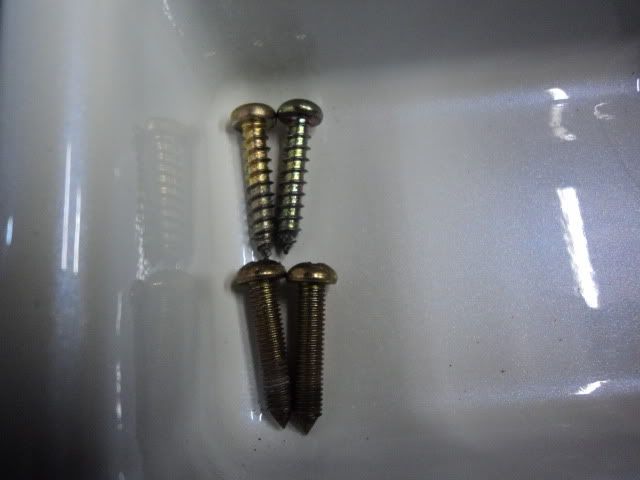 Now you can see the difference between the fixing of the interior light and the fixing of the mirror,they are opposite to each other so we will need to drill two fresh holes with a 4mm HSS drill bit ,I turned the mirror to face the windscreen ,just to be on the safe side not to smash it while messing....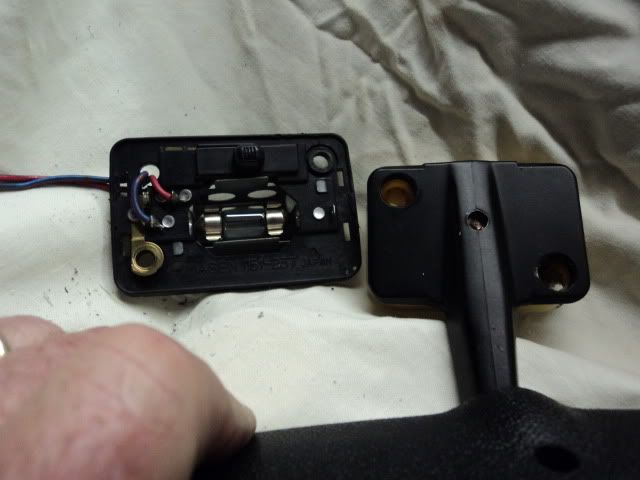 The whole of the bits that come with the early mirror needs to be used apart from the screws.
Offer the mirror with the standoff plastic back plate on into the recess and drill your first hole straight through the guide of the mirror base, now do not push too hard, take your time so not to go through the first skin and hit the outer skin.....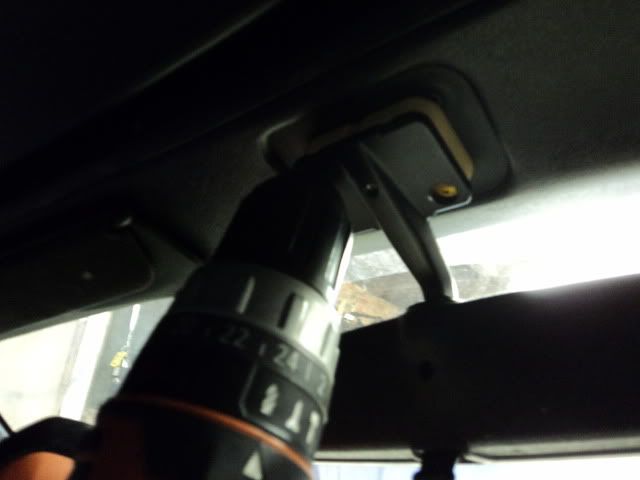 Once you have drilled the first hole, use one of the self tapper screws to secure into place and get it straight before you drill the second hole, now the second hole NEEDS to be drilled on an angle for the mirror to become solid......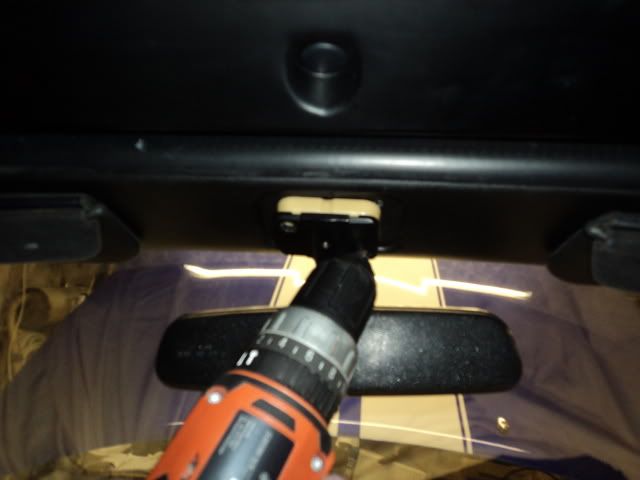 Once drilled use the second self tapper.....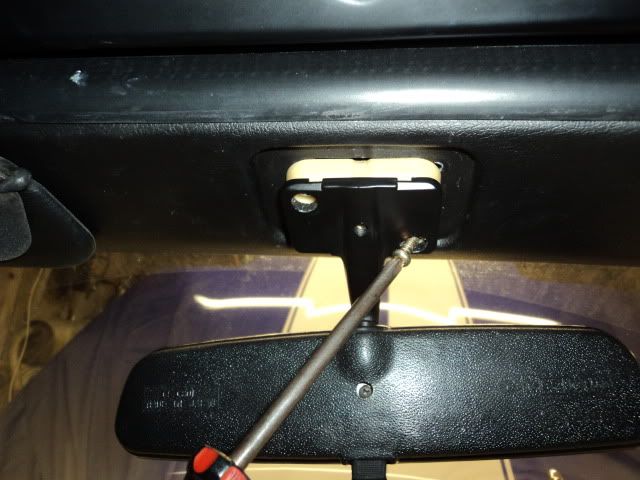 Once solid ,pop the base cover on,and job done....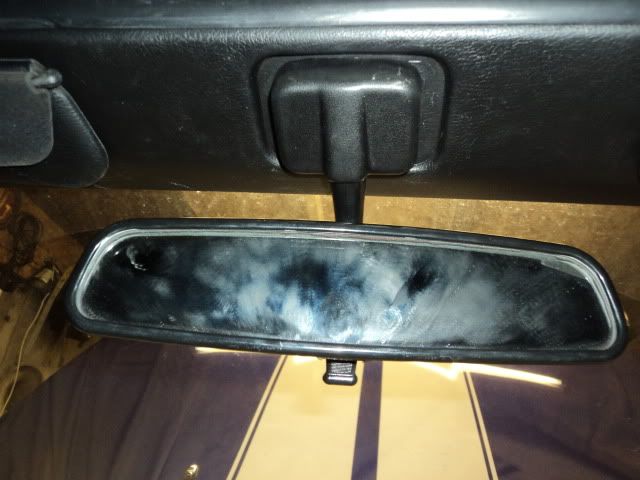 M-m